Holiday campaign provides children with more than just the bear necessities—It makes Christmas wishes come true!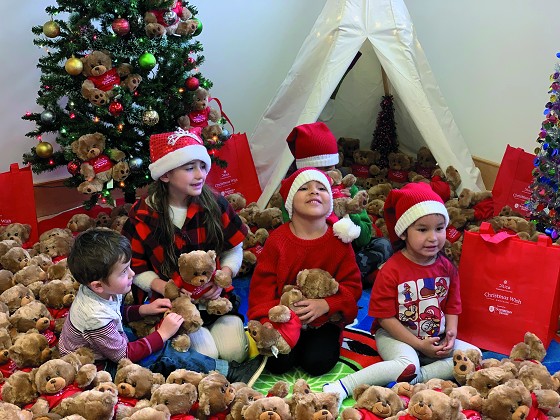 Dilico Anishinabek Family Care is hoping to make over 700 children's wishes come true this holiday season. Today, the organization launched it's 13th annual Christmas Wish campaign in the district of Thunder Bay. The annual campaign is known for its bright red bags that are gifted to babies, children and youth for Christmas. Every year the community is called upon to help fill the wish bags, providing Christmas wishes for 6700 children since the launch back in 2008.
The Dilico Christmas Wish campaign is proudly sponsored by Sovereign Dental and is unique in the fact that each bag is individualized for a child with a special tag attached that provides details such as their age, interests and Christmas wishes.
"You get a little information about the children behind the wishes, like a little girl who loves to play with dolls, or a toddler who could really use some development toys," says Darcia Borg, Executive Director of Dilico Anishinabek Family Care. "Dilico wants every child and family to feel the joy and magic of the holiday season. We want to show every child that wishes can come true." Based on the profiles, each Christmas Wish Bag is filled with essential items, toys, books, warm clothing and learning tools.
Those looking to participate in the Dilico Christmas Wish Campaign can pick up a Christmas Wish Bag at one of the participating locations OR sign up online at dilico.com/christmaswish.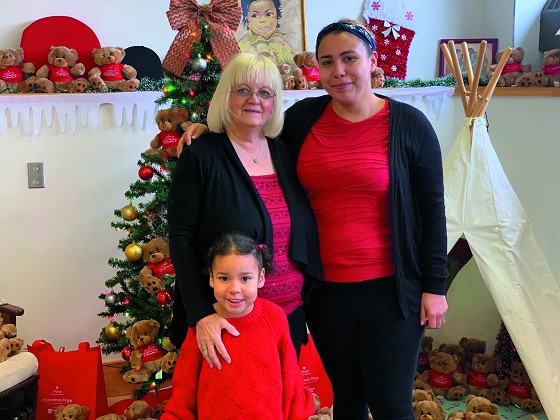 All filled wish bags are due back by December 6th to ensure they can be delivered just in time for Christmas. This year, new to the Christmas Wish initiative is an option to buy a bear. Participants can purchase a Christmas Wish Teddy Bear to add to their Wish Bag or anyone can buy a bear for a child in need to support the campaign.
"Christmas means so much to a child. It's a time of miracles, celebrations and wonder, but for some families it's often a time for stress as tight budgets collide with children's hopeful hearts and wishes," says John Dixon, Director of Integrated Services of Dilico Anishinabek Family Care. "The Dilico Christmas Wish Campaign is about more than toys. It's a chance for us to tell children in our community that they are loved, that they matter, and that someone is thinking of them." Over the years, the Christmas Wish campaign has really become a holiday tradition for many in Thunder Bay. Today, Redwood Park Church announced that it is committing to fill 175 bags. The church has been participating in the campaign for the last six years. The deadline to register for a Christmas Wish Bag is December 5th, with all bags needing to be filled and returned by Monday, December 6th.
For further details, please visit: dilico.com/christmaswish