First Nations make business moves to supply change in Northern Ontario
by Scott A. Sumner
A very unique event was held in Thunder Bay June 11and 12th, the Advanced Business Match.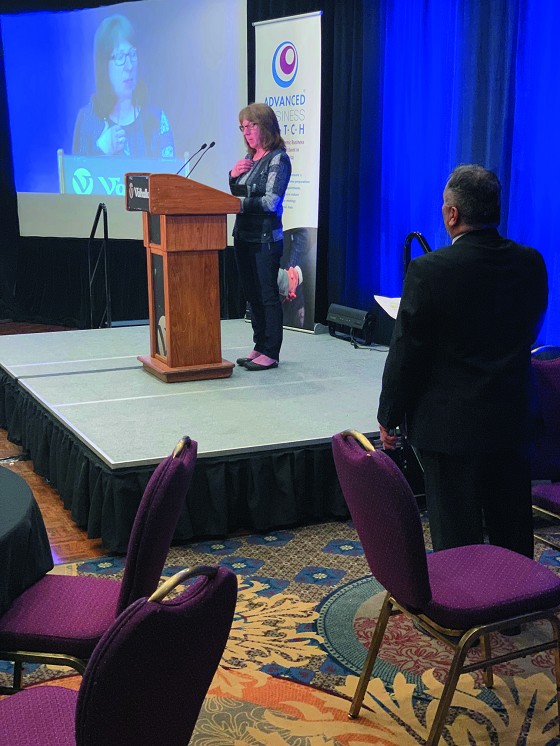 "The advanced business match is a unique event offered throughout North America and the first time here in Thunder Bay. It is an opportunity for First Nation communities and businesses to align themselves with some potential business partners that they may be able to offer some products or services," said Jason Rasevych, President Anishnawbe Business Professional Association. "In ten weeks of planning we have over 100 delegates from across Canada and 20 First Nations registered. The process is the registration takes place online, you create a
profile and then reach out for appointment times that happen for 15 minutes at each booth."
"The opportunities are in the billions of dollars herein NW Ontario with transmission corridors, construction services, mines in the final stages of opening and access to the far north. We have engineering firms, construction, supply services, financial service companies and training companies." said Jason.
This type of event has never been done before in Thunder Bay with this type of engagement according to Jason. " It guarantees appointments for these companies.We want these discussions to happen in the North. The face to face discussions are important as it expensive to travel to Toronto or BC. It is important to have a face to face discussion to build trust."
" We had many different type of events we could have run as our first event at ABPA such as mining, tourism transmission corridor or construction events. Our planning team wanted to take advantage of these bidding processes on large projects that are taking place now." said Jason.