BOSS of a Weekend for Ishoel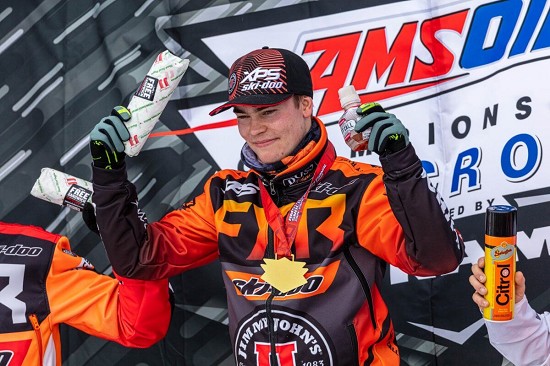 Fargo, N.D. ~ What's old was new in the world of AMSOIL Championship Snocross, Powered by Ram this weekend in Fargo, N.D. After two full days of racing in the wind and snow as part of what is considered rounds three and four, the ACS finally held its first official round of racing on Sunday.
The flip-flop on the confusion meter was due to the cancellation of the AMSOIL National Snocross in Duluth two weeks ago due to a major snowstorm that hit the area. Both days of points racing were rescheduled for later dates, and the first round was finally held as a make-up day in Fargo.
The order of events didn't seem to faze the series defending national champions in the Pro and Pro Lite classes. Both Elias Ishoel and Hunter Patenaude made statements on Sunday, winning easily and taking control of the new season with impressive weekends.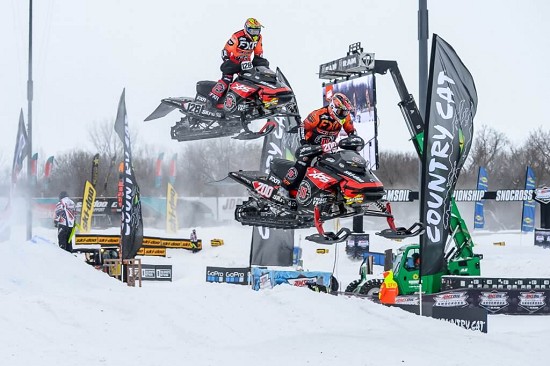 Ishoel Impressive in Back-to-Back Nights
Ski Doo's Elias Ishoel couldn't have written a better script for an opening weekend. After just missing the podium on Friday night with a fourth place finish, Ishoel cruised to the win on Saturday. For the Sunday matinee, the Norwegian left no doubt he's in control after three rounds.
Despite not winning a heat on Sunday, Ishoel entered the final as the number five qualifier. With the inversion in place, he lined up in the same exact spot on the starting grid as he did on Saturday. The spot again proved prolific as he ripped off the start lined with BOSS Racing teammate Aki Pihlaja in tow. During the 22-lap finale, not even Pihlaja could keep pace as Ishoel picked up nearly one second-per-lap on Pihlaja for the first half of the race. On cruise control, Ishoel zipped around the Fargo circuit, finishing 15-seconds ahead of his Ski Doo teammate.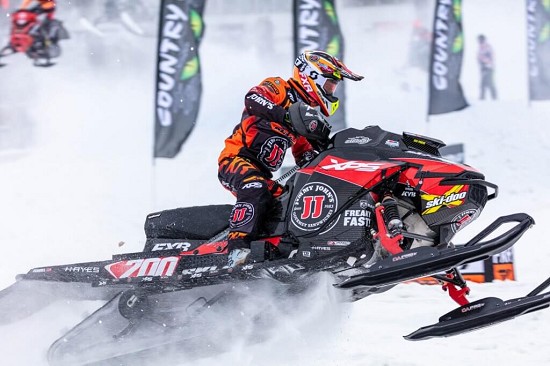 "The whole team is working so hard with the sled and it's just working so good. I can just go out there and race," said Ishoel following the win. "(The race) was so good, so much fun. I got a good start, with Aki in second and we could just go. It's good to get the Jimmy John's sleds up on the box."
Pihlaja was never challenged for second, but there was a lot of position battles behind him. Daniel Benham has been great off the line and came out in third. He was trailed by Jacob Yurk, Lincoln Lemieux and Logan Christian for the first few laps. It was the rookie Yurk who would win out for the final podium spot as Lemieux (the number one qualifier) and Christian fell off the pace. It was a day of redemption for Yurk, who finished second on Friday but ninth on Saturday.
"Yesterday was rough with all of the snow dust," said Yurk. "We got a bad start last night and shuffled back. Things changed in our favor today."