We're Making Progress With the Covid 19 Pandemic
by Scott A. Sumner

It's been about eighteen months now since the onset of COVID-19 in our world which meant a virtual shut down of much of the economy. Things are now starting to look better with about 71% of Canadians having at least a first dose and 62% of second doses for the entire population.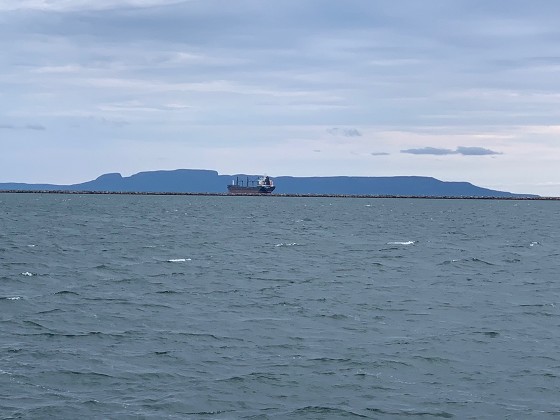 So what have we learned in the last eighteen months?
I tend to ask a lot of questions to business people that you meet and there are always a wide variety of answers. Generally though COVID 19 has had far reaching implications for most people and business.
Air Canada is back in operation with jet service flying people to Toronto with it looks like 2 flights a day. On the other hand Porter Airlines will not begin service anywhere until September 8th with 2 flights daily. Westjet seems to have 2 flight a day to Toronto. There is also a new arrival in the market with Flair Airlines operating weekly on some days. Overall the Thunder Bay airport traffic is still tremendously down which is quite an economic barometer. This is coming back now but a return to pre COVID l9 levels could take some time.
Hotel occupancy is still significantly down with some rebound taking place as well.
Restaurants have outdoor seating and indoor dining which has some limitations.
Also the question is will people want to travel again, go out and eat, attend large scale events? It seems like they will.
Retail seems to be coming back with some indoor shopping allowed with capacity restrictions.
Gyms have reopened for indoor activity with limitations. They can offer outdoor opportunities as well.
Magnus theatre did some outside performances. The Auditorium has booked it's first show for December 13th with July Talk.
Local dealerships selling cars, trucks, ATV's etc are still having difficulty getting the inventory they would normally have. There is a shortage of electronic components. This will mean a drop in sales overall.

So what's next? What can we expect?It's sort of hard to tell I think. How will the consumer react after all of this isolation protocol? Will they feel comfortable going to a restaurant, concert or movie again? Will you be able to sociallydistance 6 feet for the future? How will that affect the cost of doing business? If you are flying to Toronto will you want to be on a packed flight. Could the airline make it on low occupancy and how will that affect ticket pricing?
It is definitely somewhat unknown and will require new ways of doing things specific to your business.
The best answer is a vaccine for everyone which would allow for somewhat normalcy. I hope everyone gets both shots of a vacinne if they are able.
I guess all of us will be watching as we continue on in this COVID 19 environment.