Thunder Bay…Yep! That's Us! Celebrating our 50th Anniversary of Amalgamation and Still Going Strong!
How Time Flies When You're Having Fun!
By Sherry Hanes (February 2020)
It would only be fair to say that it wasn't always fun and that Thunder Bay wasn't ALWAYS Thunder Bay. There was a time when Port Arthur and Fort William were separate cities and, even worse, they were actual rivals of each, (1800's to sometime in the 1900's especially). But that was all changed on January 1, 1970, due to the progressive thinking of the mayors at the time, and a host of supporting, forward-thinking citizens. Together, these optimists, really pushed to have the cities amalgamated, and in doing so, really put the newly, amalgamated cities on the international map, as Northern Ontario's largest city AND as one of Ontario's 6 largest cities…THUNDER BAY! Now that was a mouth full!!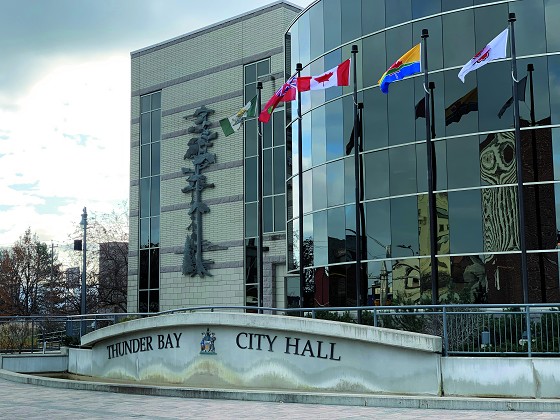 And, did you also know, that Port Arthur, wasn't always PORT ARTHUR?? The original name of Port Arthur was Prince Arthur's Landing? In 1871 the Ontario government surveyed the Prince Arthur's Landing Town Plot, thereby officially confirming the name and opening the land for legal possession. It was changed to Port Arthur by the powers to be (officials) of the CPR (Canadian Pacific Railway) in Winnipeg, in May of 1883.
I personally, can recall a time when I was working at Mr. Chinese Restaurant, some of you may remember me, 1992 – 2000, when it was owned by Freddie and Wendy Lee. I was the Monday to Friday, Day Waitress/Supervisor. On one particular bright and sunny, wintery afternoon, January 1996, an elderly couple stopped in for lunch. I welcomed them in and showed them to a table by the front window. I watched them, as they slowly shuffled their way over to the appointed table.
After being seated, the couple, whom I supposed to be in their mid-80's, were, looking all over. As they were also enjoying the sunlight that was beaming in through the large front windows, they enthusiastically began to comment on the interesting, Cultural Chinese Décor of the establishment. As I had never seen the guests before I, with all pleasantry, asked the handsome couple if they were travelling and they replied, "Yes! Yes, we are." The Lady was eager to report and elaborate to me that, they had never been here before, at which point I presumed she meant the 'restaurant'. I then, with all interest of their journey, asked, where it was that they were travelling from, and the lady, ever so enthusiastically replied, "Well! Port Arthur you know? We had never been to Fort William. Ever!" At which point, my mind went to 'pause' mode for a moment, and then I proceeded to welcome them to 'Fort William', even though this was post amalgamation of at least 25 years. Realizing the couple were in the mindset of their historically, earlier days, they were actually a part of history, speaking to me who had come to visit Fort William, their neighbouring city. I was amused and yet, at the same time, wondering about the history of Port Arthur and Fort William and just how they actually came together? How far apart they were from each other in the early days, not just in ways of geographically but, politically, socially, industrially and for financial municipal support, planning and sustainability, considering each of their separate agendas?
I thought about stories I've heard from older folks over the years, and the choices they made to make their towns, one great city and to call this ever-growing, and fascinating place, their home! I thought about the years of the intense succession of events, administration and political agendas that had to be set into motion to bring together, these historical towns of Fort William, Port Arthur, Neebing and McIntyre, creating Northern Ontario's greatest and largest city. It was, and remains today, mind-boggling, thinking about, 'Who started all of this anyway? I mean the community and town settlements and the industries and the politics and just anything, that goes with this huge undertaking?' We must give credit, where credit is due!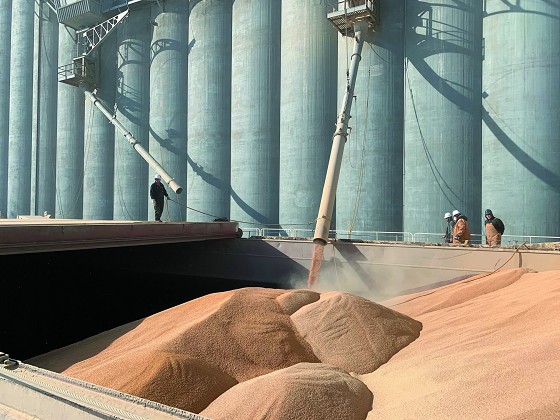 With a population of just over 146,048 (2016), for Thunder Bay and Thunder Bay District, one could say, it has earned its' right to boast the success in challenges they/we, have overcome and continue with unfailing fervor, the endeavours yet to be accomplished. Every effort made and/or contributed by every citizen, every member of parliament and/or political office and, everyone in between, makes our city evolve in ways our forefathers never dreamed possible. Truly living up to the old adage: "All for one and one for all!!"
Talk about surviving the unsurvivable: In the beginning, life was very difficult for the inhabitants of these Northern communities and being really isolated and buried in the Northern hemisphere of our great country, I shudder to think of just how any of us today, would actually have survived or fared well, persevering against the extreme elements of the fierce weather conditions, not to mention acquiring employment and the back breaking labourious tasks one had to perform, under harsh working conditions. How about, having to work the farm lands, every day, all day or go into the forests for days and weeks on end, logging and felling trees, with the lumbering companies. Think about fighting the thousands of black flies, mosquitos and aggressive animals, and especially, the human forces, just to survive? Also with in the mining aspect of employment and the thousands of people who worked on rail construction, digging out the terrain and laying the tracks, some, losing their lives and never being able to return home.

PORT ARTHUR: 1850's…Port Arthur did not have an established name until the landing/port itself, was established in 1867 by civil engineer and politician, Simon, James, Dawson, who was employed by the Canadian Department of Public Works (DPW), and whom, was directed to construct a road and route from Thunder Bay on Lake Superior to the Red River Colony (now Manitoba). The DPW's depot and settlement on the lake, where it landed and stored its supplies, acquired its first name in May 1870, after a fierce fire. Colonel Garnet Wolseley named the tiny fire-ravaged settlement as Prince Arthur's Landing, in honor of Prince Arthur, Duke of Connaught and Strathearn (1850–1942), son of Queen Victoria. Then in 1871, the Ontario Government had a survey performed on Prince Arthur's Landing Town Plot, and thereby, officially confirmed the name, opening the land for legal possession. Once that happened, in May of 1883, the name was changed unilaterally, by Canadian Pacific Railway (CPR) officials in Winnipeg, to Port Arthur. His Royal Heiness, Prince Arthur, did not visit the settlement until May of 1890, when he and his retinue, briefly stopped there. Three miles northeast of Fort William was the Depot (also known as the Station), which would become Port Arthur. This was the landing spot for unloading steamers anchored offshore, their passengers, animals and cargo brought in by barge. In 1868, the only structure was a log cabin built by the government. There was no lumbering, no sawmills or agriculture. But the silver mining boom was getting under way, gaining momentum with the launch of several mines, including the Silver Islet Mine that spanned 1868-1884 and for a time, became the world's richest silver mine.


FORT WILLIAM Over 150 years ago: Travel in the area of Thunder Bay was limited to paddling waterways or going by steamship. There were no major east-west roads or railways – the first rail service arrived in 1882. The area was still a wilderness hinterland with fur-trade posts, missions and surrounding small settlements, including Hudson's Bay Company's Fort William post on the Kaministiquia River, and a few European families in what would become the pioneer city of Fort William. On the river, two Jesuit priests had established the Mission of Immaculate Conception in 1849 and located in the Ojibwe village, now part of Fort William First Nation. During the Fur Trading years - Two townships (Neebing and Paipoonge) and the Fort William Town Plot were surveyed in 1859-60 by the Province of Canada's Department of Crown Lands and opened to settlement. A large section of land adjacent to the Hudson's Bay Company post remained in dispute until 1875, when it was surveyed as Neebing Additional Township. Most land was acquired by absentee landowners, with speculation built on the decision of the new Dominion of Canada to build a railway to the Pacific to begin somewhere along the north shore of Lake Superior.
The towns that became one city: The new City (Thunder Bay) consisted of Fort William, Port Arthur and the adjacent geographical Townships of Neebing and McIntryre.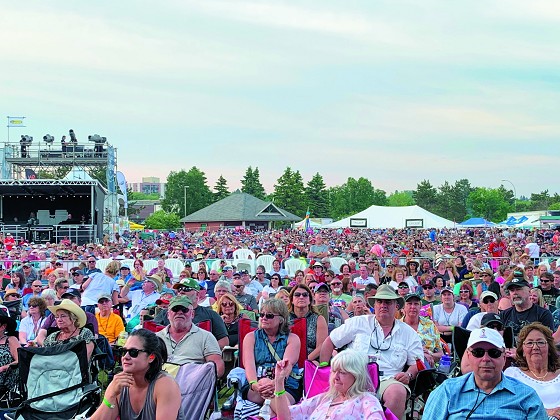 Give Credit Where Credit is Due: In 1907, when Port Arthur and Fort William both attained City status, over the next 63 years, the question of amalgamation was presented to the Ontario government and the municipalities, time and time again. In the mid 1960's, the cities were growing more rapidly than ever and that is when Port Arthur once again, invited government officials to perform a study, sighting costly duplication of infrastructure for both cities. The failing infrastructures posed huge problems then, and looking futuristically, restructuring was definitely something that needed to be addressed, according to the observations at the time. In April, 1968, Eric Hardy, at the request of the provincial government and Municipal Affairs Minister, Darcy McKeough, prepared a 116-page report, which not only included Port Arthur and Fort William but, Neebing and McIntyre Townships as well, with the strong suggestion to amalgamate. The report, which strongly supported the merger of the aforementioned into one municipality, would be best for all. The mayors of Port Arthur (Saul Laskin, ((1962–1969), Thunder Bay (1970-1972)) and Fort William, (Ernest H. Reid (1961–1969)) were very pleased as they, along with most of the business community, could foresee economic growth and opportunity in the future. Others were not so elated by the report. as they felt social, cultural and political distinction would be lost in the amalgamation and they, the two cities, would never be able to 'mend their differences' anyways. But, as the old saying goes, 'There is strength in numbers.' So now, let's give credit, where credit is due. Let's give a big, long pat on the backs to everyone, who literally proved that the people here can and do, overcome social, cultural and political boundaries and roadblocks that precede them! Let's praise the leaders of yesteryear, and of today, that stuck with and continue to support the 'greater' plan' which helped everyone advance from a place that could have become the demise of each community. Together, we all have proven that with open minds…anything is possible and, in this case, it is progress on every level. So, thank you to the mayor(s), past and present, the politicians, the business community and the citizens of Thunder Bay for all we have and share today. And thank you to those yet to come and put in their part of the masterpiece portrait we call, Thunder Bay! We are ON THE MAP, thanks to all for what has been done and, in some ways, what hasn't been done!
An official ceremony marking the birth of Ontario's sixth-largest city (population 107,000) was held on January 2, 1970, at Selkirk High School. New appointed Thunder Bay Mayor, Saul Laskin, promised that the new municipality would become "the hub of the development already occurring in our area." McKeough presented him with a framed copy of the amalgamation bill and observed that, in the future, people would look at the document either as something that had led to prosperity or as the thing "that did us in."
(https://www.tvo.org/article/half-a-century-ago-locals-celebrated-and-grumbled-about-the-birth-of-thunder-bay ))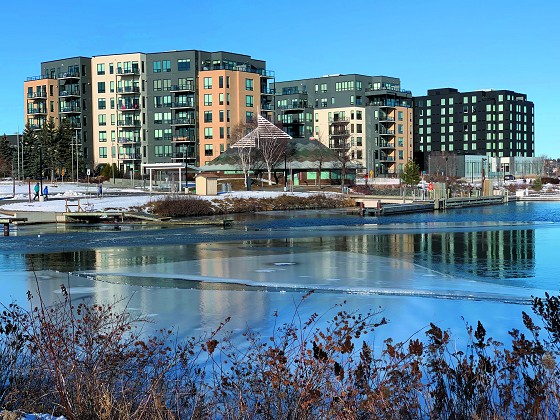 (The recommendations of the (Eric)Hardy Report were accepted by the Provincial Government and, as a result, the City of Thunder Bay was created through a Provincial bill on May 8, 1969 and became a reality on January 1, 1970. Headed by Mayor Saul Laskin. The new City consisted of Fort William, Port Arthur and the adjacent geographical Townships of Neebing and McIntryre).
https://www.thunderbay.ca/en/city-hall/history-of-amalgamation.aspx


Today however, there is a much more peaceful and palatable environment that we live, work and play in. Thunder Bay Business Magazine had the opportunity to capture some of our Mayor's comments and sentiments of our 50th Amalgamation Anniversary Celebration and Mayor Bill Mauro had this to say: "There's a lot that's going to go on and I hope that people are going to enjoy themselves. We are looking forward to and it's exciting! For me, it's interesting. I remember all of this quite clearly given my age so, The Folklore is interesting too and how we came to be Thunder Bay and not Lakehead and so it's lots of fun and it's good times reminiscing and I hope that the word gets out and maybe a lot of people will find their way to come back to Thunder Bay during the course of 2020 to be part of revisiting the city that was their home. I was about 13 or 14 when that was occurring (amalgamation), the part that's strongest in my mind for me, is the, you know, the thought there was a bit of engineering that went around, went on, in terms of the name. And so, it has been confirmed, we have had 'Lakehead', 'The Lakehead' and Thunder Bay on the ballot"
Publisher, Scott Sumner asks: "What is your impression of the progress of Thunder Bay over the last 50 years?"
Mayor Bill Mauro: "Well, it's interesting! Certainly, I think, you know politically, there's a part of me, I don't mind saying that, I think that if we had remained two cities, that there would have been some political friction that would have existed, that probably would have been to our benefit. I think that competition between municipalities, especially when you are as isolated as we are, can be a good thing. And I think when we became one city, I think about this a bit, and it maybe, it wasn't necessarily, politically, the best thing for the region. But having said that, I think when you look back on it over 50 years, we changed, we're significantly less reliant on our primary industries, we all grew up with massive grain industry employment, with massive forestry employment, and we've come through it all pretty good. We've transitioned. We've obviously are more of a knowledge-based city that we used to be and the growth of the health care sector. And the secondary institutions of the college and the university, have played a massive role in helping to transform us to more of a knowledge -based economy. The primary industries still play a roll here, obviously, between mining and forestry and the grain industry, but not certainly to the extent that they were, so we continue to evolve and change and we're still a great place to call home and raise a family."
Whenever I am travelling through the city, I rarely, fail to hear someone say, 'O.K. See you at the Hoito, or, I'll meet you at the Neebing, or We'll be there at Coney Island.' And sometimes I hear, 'It's in Port Arthur or Yeah, I remember it's in West Fort or they're over at the McIntyre Centre.' Either way, it appears, that we are just a bunch of great neighbourhoods, making up one great big city, that's GREAT!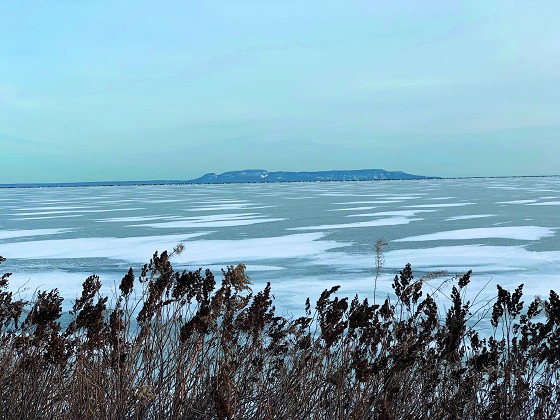 Com'on everybody! Join in the celebrations of our 50th Anniversary of Amalgamation! Check out the link below for all the celebration information!
https://www.thunderbay.ca/en/city-hall/50th-anniversary.aspx

HAPPY ANNIVERSARY
THUNDER BAY!