Thunder Bay's First Women in Technology Night!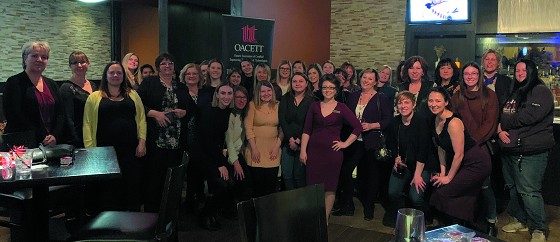 What an amazing evening took place at Tony and Adams, on February 28th which was hosted by Stephanie Pesheau; the Representative for Women in Technology for the Thunder Bay Chapter of the Ontario Association of Certified Engineering Technicians and Technologists (OACETT)
About 50 women from the Engineering and Architectural industry came out including Minister Patty Hajdu (MP) and Kathleen Lynch (President of Confederation College) The purpose of the event was to celebrate and promote the profile for women in Technology in Thunder Bay, and support each other while showing younger generations (and current students) that women hold amazing careers in technology! And not to be discouraged in following their passions in Technology and Engineering because of the current demographics.
The Chapter is already receiving calls from women who are looking forward to next year. It is expected to become an annual event for OACETT with an ever growing attendance.>