Need A Doctor?
Mountdale Medical Centre is Taking New Patients!
By Sherry Aalto/Hanes

With a constantly growing population and the retirement of medical practitioners in Thunder Bay and region, the demand for medical professionals has escalated drastically and quickly!

Many citizens expressed concerned about their health needs being addressed but now there is assuredly, some relief for them, as, the announcement of another new clinic has opened its doors for business!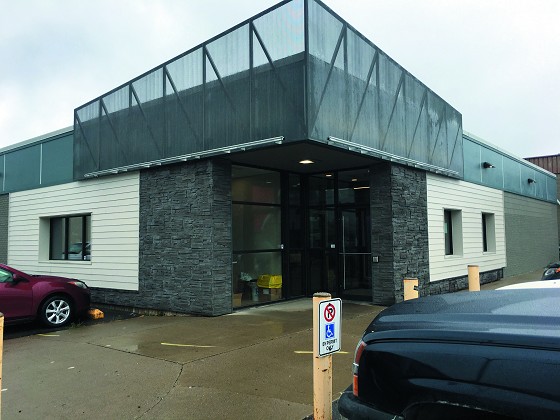 Located at 620 Arthur St W, (formerly a LCBO retail store), Dr. Michael Long and Dr. Neema Dadgostar have proudly and professionally opened a new family medical clinic in Thunder Bay…The Mountdale Medical Centre and they are taking new patients.

After serval months of renovation, specific to the intended purpose of the site, the new clinic had finally emerged! Only recently opened, new patients are already starting to fill up the appointment roster.
In a brief conversation with Colleen in reception, she reported happily, that the clinic is very busy! With the physical planning of the site and orchestration of supplies and personnel, plus working in their medical practice daily and sometimes nightly…the doctors finally had their clinic come to life.

In an interview with Dr. Michael Long, he had this to say:

"Myself and Dr. Neema Dadgostar first collaborated in October 2015, for the purpose of starting a Medical Aesthetic Clinic (both injectable and laser treatments) as we both had interest in this exciting field. This
collaboration turned into a partnership from which we formed Longstar Realty Inc., for the purpose of purchasing and renovating the former Arthur St LCBO building into a multi-tenant medical centre."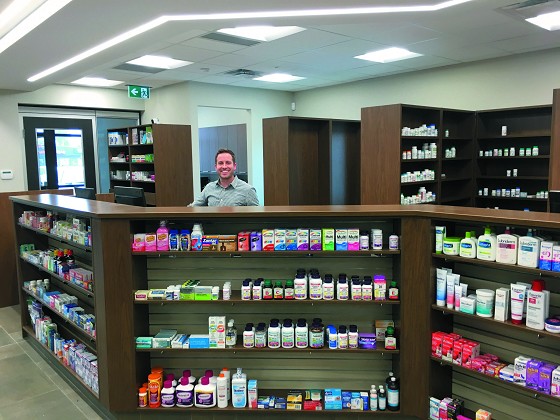 "The building is fully leased. The tenants include: Mountdale Family Health Clinic, Dadgostar Dermatology, Elegance Medical Aesthetics, Fairway Physiotherapy and Oak Medical Pharmacy."
"As of September 25th, four of the tenants have officially opened their doors: Mountdale Family Health Clinic, Dadgostar Dermatology, Fairway Physiotherapy and Oak Medical Pharmacy. Elegance Medical Aesthetics will be opening in October 2017".

"In September 2014, I opened the Aurora Family Health Clinic in the Superstore. I recruited 6 family physicians to join me in this clinic. Over the past 12 months I have been setting the administrative
groundwork and recruiting family physicians for opening The Mountdale Family Health Clinic as a second campus of the same administrative organization that is currently operating the Aurora Family Health
Clinic."

"The Mountdale Family Health Clinic is now enrolling patients with four family physicians opening new practices. The family physicians are Dr. Sheri Wark, Dr. Nelson Lyon, Dr. Karlene Gleason and Dr. Katie
Frederickson. We plan to recruit two more family physicians to join the Mountdale team."
"Dr. George Derbyshire, paediatrician, has also moved his office practice to the Mountdale Family Health Clinic. He is now seeing patients in this location."

"In addition to general family medicine services and paediatrics, Dr. Sheri Wark is also operating sports medicine in conjunction with Fairway Physiotherapy. Dr. Wark is a family physician with additional
training in Sports Medicine."

"Dr. Neema Dadgostar has a separate office suite where he offers consultative dermatology."


"Both Dr. Dadgostar and myself have partnered to open Elegance Medical Aesthetics. This clinic will be staffed by a Nurse Practitioner and both myself and Dr. Dadgostar. Dr. Dadgostar's dermatology office is
conveniently located next to the aesthetic clinic space. Countless hours of training and planning have been poured into the preparation for opening Elegance Medical Aesthetics this coming October 2017."

About me, (Dr. Michael Long),
"I attended NOSM for both medical school and family medicine residency. I started practicing full-time family medicine in July 2013. I have always had a passion for business, especially building businesses. Prior to enrolling in medical school, I was co-owner of a forestry contracting company for several years. I have lived in Thunder Bay since 1985, when my family relocated from Southern Ontario. I am
married with 3 children, who all tirelessly put up with my unending projects and without their support I would be lost. My father, Eric Long, is the CFO of Longstar Realty. Eric is a retired Chartered
Accountant. Through the various stages of this project Eric has juggled many of the financial and organization balls required for this project to be a success."

"Of the family physicians working at both Aurora and Mountdale clinics, eight attended NOSM (Northern Ontario School of Medicine) medical school and all but one attended the NOSM family medicine esidency
program."

"Another exciting facet of this project is that the owner operators of Fairway Physiotherapy (Jason Taddeo and Mike Poling) and Oak Medical Pharmacy (Bryan Gray and Jon Potvin) are young enthusiastic home-grown professionals."

Aurora Construction, located at 815 Harold Cres, Thunder Bay, ON. completed another amazing project! Dr. Long and Dr. Dadgostar could not be more impressed! Both were very impressed with the quality
workmanship and professionalism of work construction. i4 Architecture and Gammond Architectural Technologies both provided excellent design services to make sure this project turned out first class.
Congratulations goes out to Dr. Michael Long and Dr. Neema Dadgostar, for opening this well needed family medical centre!

Visit, call or email The Mountdale Medical Centre.
620 Arthur Street, Thunder Bay, Ontario,
807-475-7788
or you can email them by logging onto their website
http://mountdaleclinic.com/

If, you are in need of a family physician, give them a call today!